Our Mission is to deliver Good Food, Good Drinks and Good Times to everyone evertytime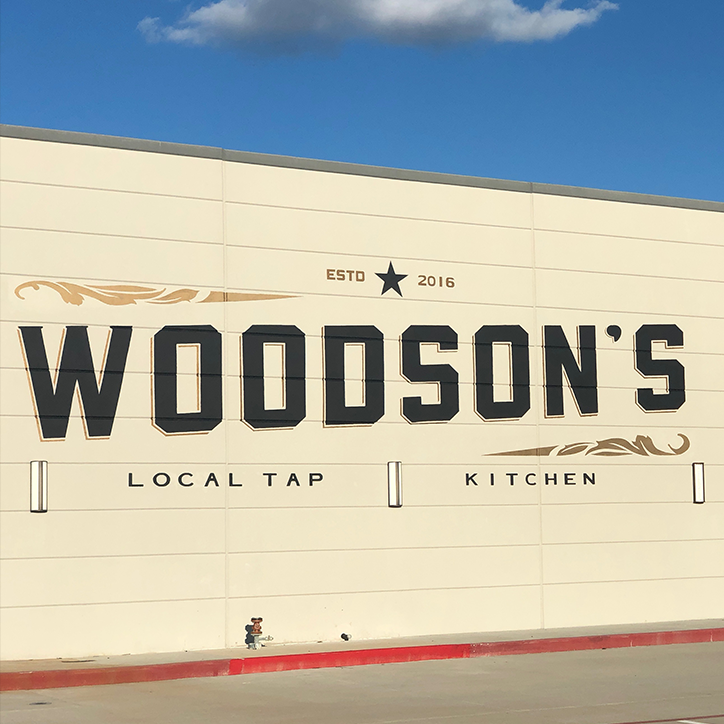 Woodson's Local Tap + Kitchen was established in March 2017 with the idea of Serving our Local Community …
with our Company Mission in mind, To Deliver Good Food, Good Drinks and Good Times to Everyone… Everytime. As a Company we have decided to focus on our Local Community by sourcing as many products from our local area as possible.
Woodson's was built by Local Small Businesses such as the CSB Group, Corey and Andy Clark, which built Woodson's from the ground up. Chris Vollaro with GCL Designs, who handcrafted each table you eat and drink on, and lastly Steven Thibeadeau and Keith Lopez of KL Electric who designed all the Industrial Lighting you see in the building.
You will also notice that we love Craft Beer. We have dedicated 20 of our 24 Taps to Local Breweries here in Texas. Our owners have grown up in this area and understand that without building a strong community our business can't survive, so Thank You for being apart of our small family here at Woodson's and we look forward to meeting you.
Cheers,
Woodson's Local Tap + Kitchen
We open the next Woodson's Dec. 17th!!
0
Weeks
0
Days
0
Hours
0
Minutes
0
Seconds
Follow us on Facebook or Instagram